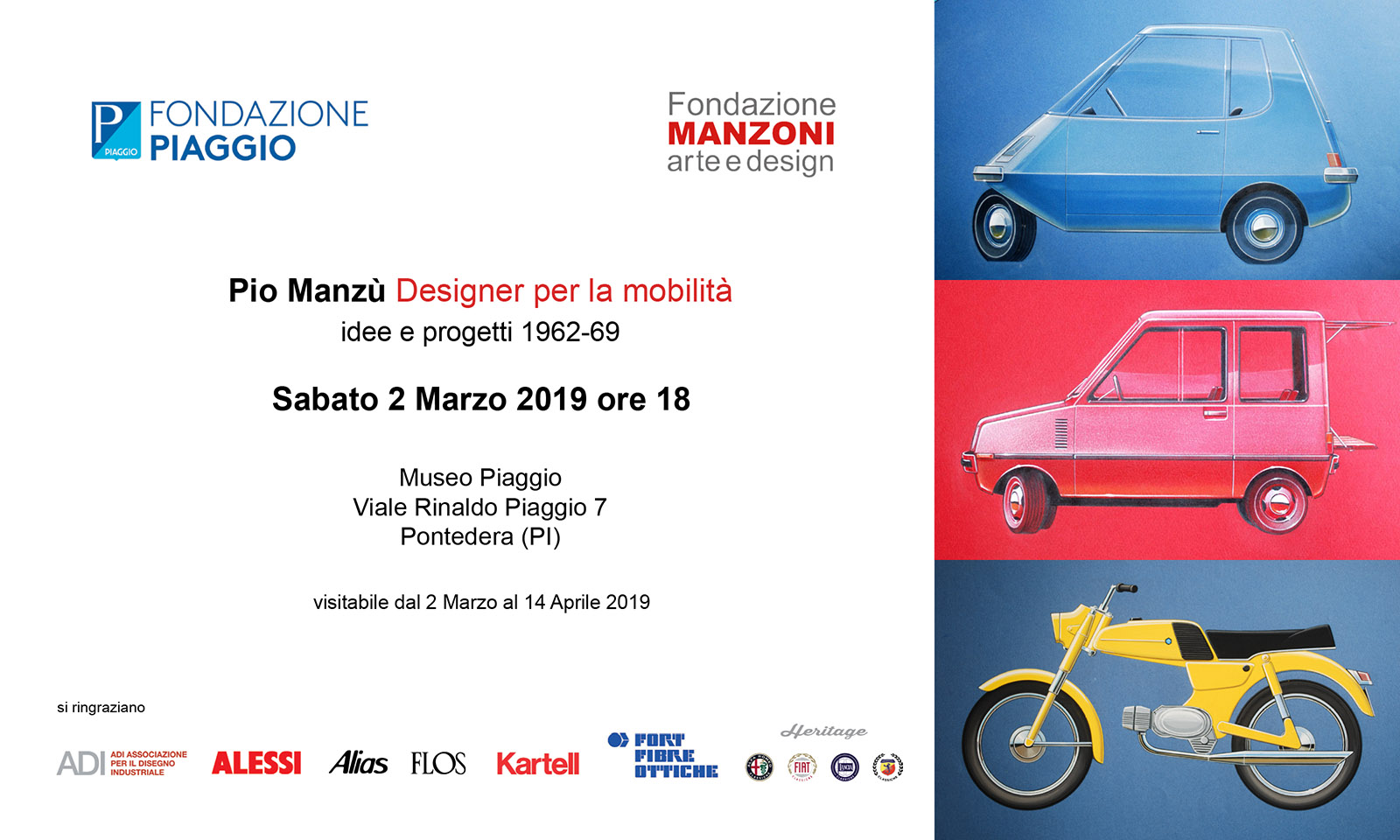 PIO MANZÙ Designer for mobility Ideas and projects 1962-69
From 2nd March to 14th April 2019 the Piaggio Museum celebrates 80 years after Pio Manzù's birth and 50 years after his death with a retrospective on his work.
Pio Manzù was born in Milan in 1939, and graduated from the Hochschule fuer Gestaltung in Ulm – an international centre for teaching, development, and research in the field of industrial production and communication. He is also well known for being the author of the project of one of the most successful models in car industry, and for designing – together with Achille Castiglioni –  one of the most famous lamps in the whole history of Italian design as well.